What Tyres for Hyundai i30?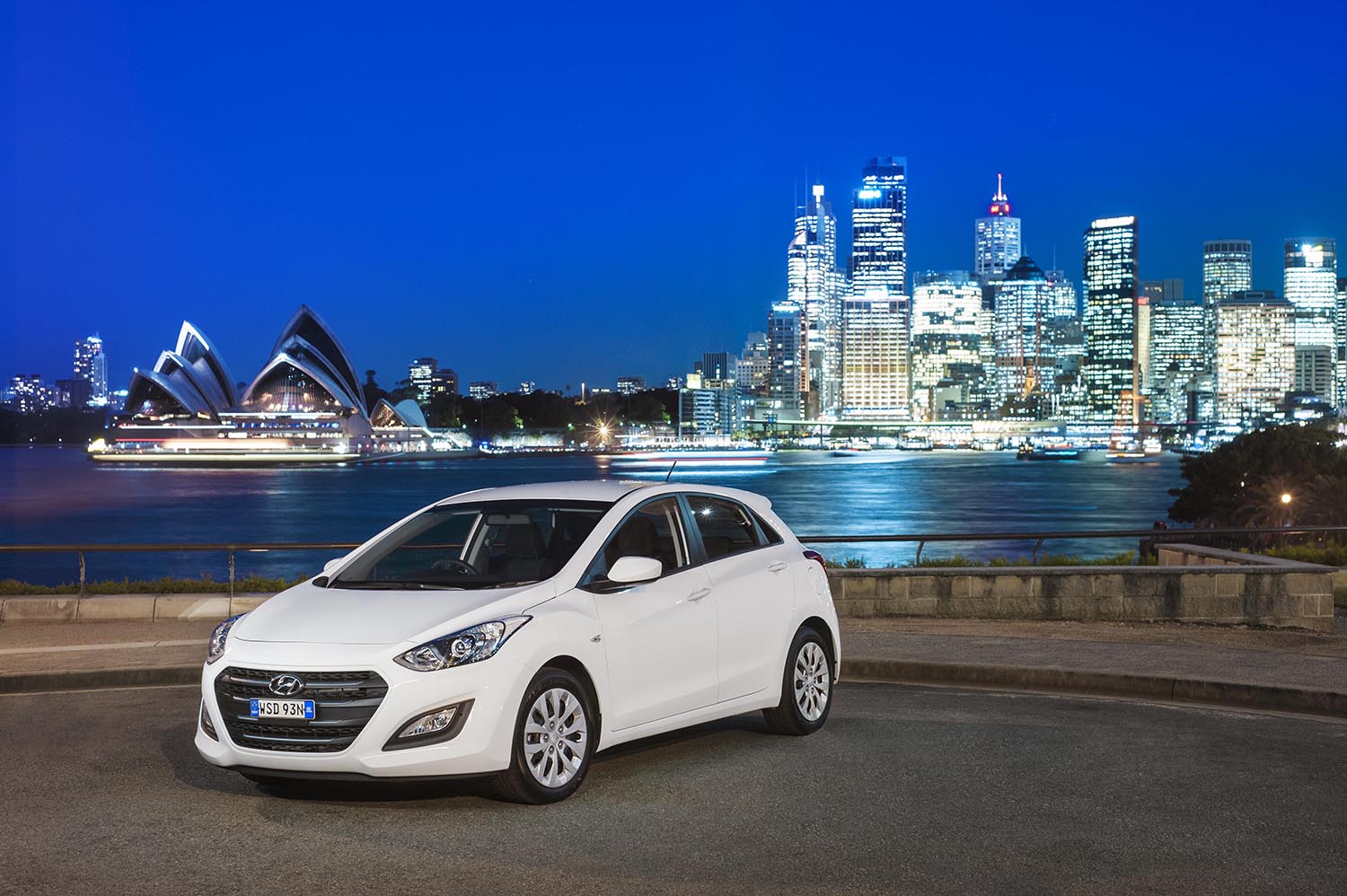 If you've recently joined the i30 owners club, you are in good company.
With 16,425 i30s rolling out of Hyundai showrooms up to May this year and once again looking to lead monthly sales figures in June, the Hyundai i30 is currently Australia's most popular car.
With i30s out on Australian roads racking up kilometres as daily commuters and weekend adventure support-mobiles, many i30s are coming to their first or second round of tyre replacement.
The first step – know your size. There are three wheel types, but only two tyre sizes in the i30 range.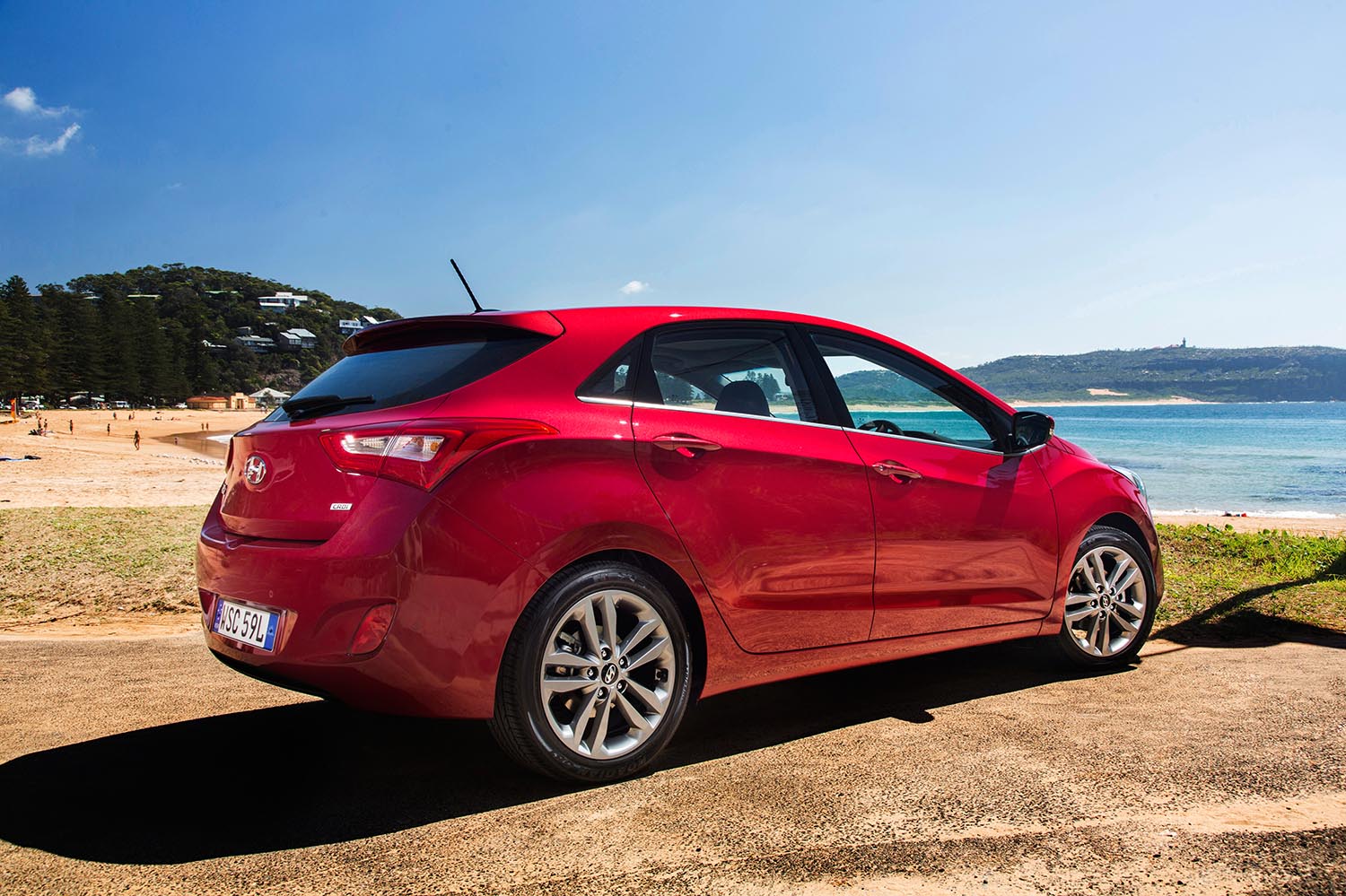 205/55R16 tyres on the 16 x 6.5 inch steel and alloy wheels are found on the Active and Active X models, while the SR, SR Premium and Premium all get 17 x 7.0 alloys with 225/45R17 tyres.
Complaints about the i30's factory tyres include annoying road noise and a short wear life, with many reviews mentioning vague steering feel.
Toyo Tires' technical manager recommends these three tyres to give your i30 a makeover.
Toyo Proxes C100+ is the all-rounder, offering performance in all conditions without compromising on quiet, daily driving comfort. Designed to work with Australia's rapid weather changes and varying road surfaces, the Proxes C100+ grips better and wears longer, meaning fewer trips to the tyre shop and a more enjoyable drive.
Environmentally friendly? Want to cut fuel consumption and make road noise a thing of the past? Toyo Tires advanced NanoEnergy 3 may be the rubber for you.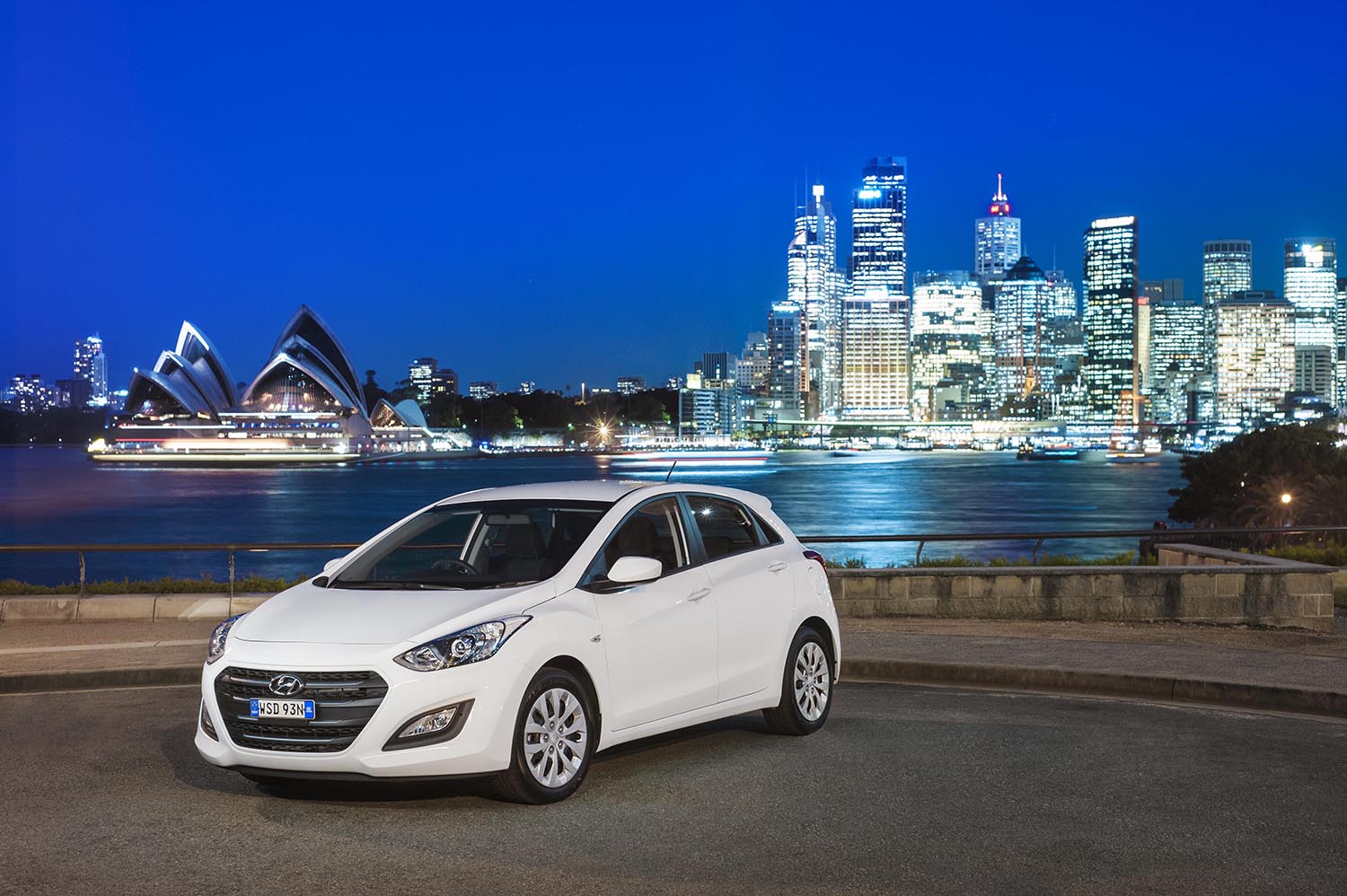 Here is what MOTOR magazine had to say after torture-testing the NanoEnergy 3.
"They are demonstrably quieter, have class-leading braking performance in both wet and dry conditions, and can match it with much more expensive units in all other tests."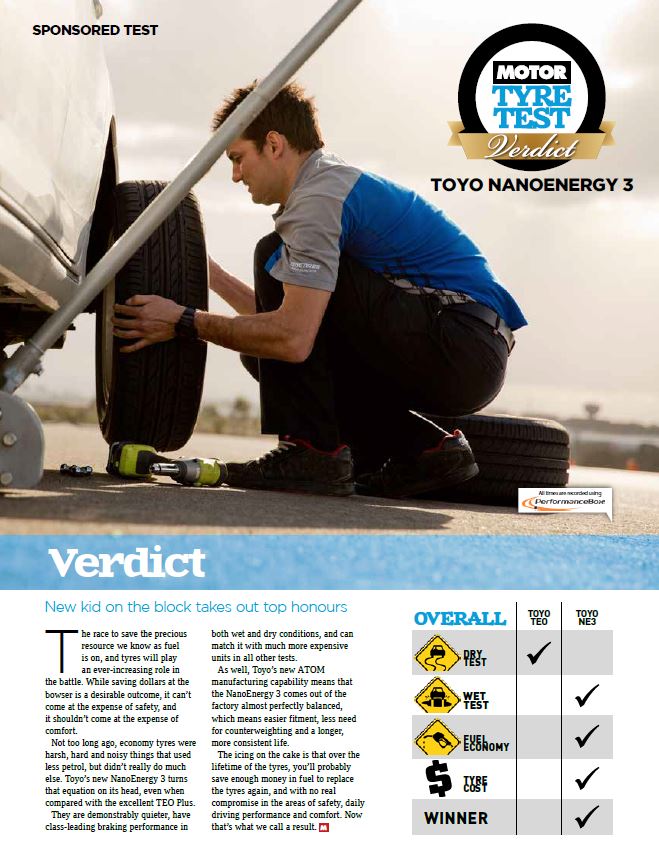 MOTOR's testing also showed a comparative 5.5 per cent fuel saving.
"The icing on the cake is that over the lifetime of the tyres you'll probably save enough money in fuel to replace the tyres again, and with no real compromise in the areas of safety, daily driving performance and comfort. Now that's what we call a result.
"The NanoEnergy 3 clearly does exactly what it says on the tin, and it does so with a highly polished, comfortable and quiet ride."
Toyo's Proxes T1 Sport is the high performance tyre for those who believe happiness is not around the corner, it is the corner.
They offer exceptional levels of cornering and braking grip in wet or dry conditions, high-speed stability and fast steering response. Wheels Magazine tested the T1 Sport on a Hyundai i30 last year, winning the Dry Slalom test with a 10/10.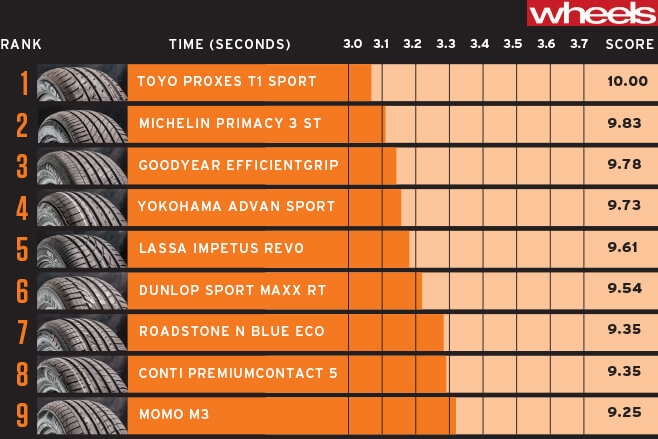 Wheels explains what that win means.
"The slalom is a defensive driving course staple, but its inclusion in our test regime serves to subject each tyre to the kind of swerve-and-recover punishment it would experience on the road when car and driver are faced with an errant pedestrian or vehicle in their path. It's a tough test, and a tyre that can dispatch it confidently is a safe one."
Contact us to get a quote, and get that fresh tyre feeling for your i30.
Source: toyotires.com.au